Moynihan Train Hall offers accessibility for passengers of all abilities with full elevator access to all platforms served, expanding total elevator circulation capacity to the station by over 50%. The design of the new facility deeply integrates clear, consistent state-of-the-art way-finding via a distributed network of dozens of LED and LCD displays for train information, messaging, and visitor experience enhancement. The upgraded commuter experience also features designated customer service locations for each railroad operator and a free public Wi-Fi network.  
Arriving at/Departing from the Station
The design of the Train Hall ensures stair-free options are provided at all four entrances, with public elevators and ramps to help visitors move around the space.  For details and exact locations of elevators and ramps, please review the Train Hall Directory.  
Both Amtrak and Long Island Railroad provide boarding assistance for their customers in the Train Hall. 
Amtrak's Red Cap service assists riders with baggage to and from their trains, as well as helping passengers with disabilities, senior citizens and large groups navigate the Train Hall.  Red Cap staff are stationed at the station entrances and in the Red Cap area in the Train Hall.  More information on Red Cap services can be found on Amtrak's website.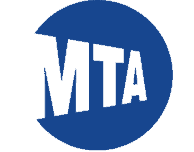 Long Island Railroad Care provides assistance to Long Island Railroad customers boarding or exiting trains.  Please visit the Long Island Railroad Information desk or speak to a ticket sales agent in the Train Hall who can connect you with a Care agent.  If you have questions before you travel, please visit LIRR's website for more information. 
Service animals are welcome in the Train Hall, but we ask they be kept on a leash, harness, or other tethers at all times, unless this is not possible due to a disability or if the leash or other tether would interfere with the service animal's safe, effective performance of work or tasks, in which case the service animal must be otherwise under the handler's control.  
The Train Hall does not provide wheelchair rentals, but Amtrak's Red Cap service provides a limited number of wheelchairs for passengers requiring assistance.
Accessible restrooms are available at all restroom locations throughout the Train Hall.  For details please see the Train Hall Directory. 
If you require assistance, please visit either of the railroad ticket counters, where you'll find customer service desks or the Long Island Railroad Information desk.   For details of the exact locations of these services, please see the Train Hall Directory.  Alternatively, please speak to any uniformed railroad employee in the Train Hall, who'll be able to offer assistance.